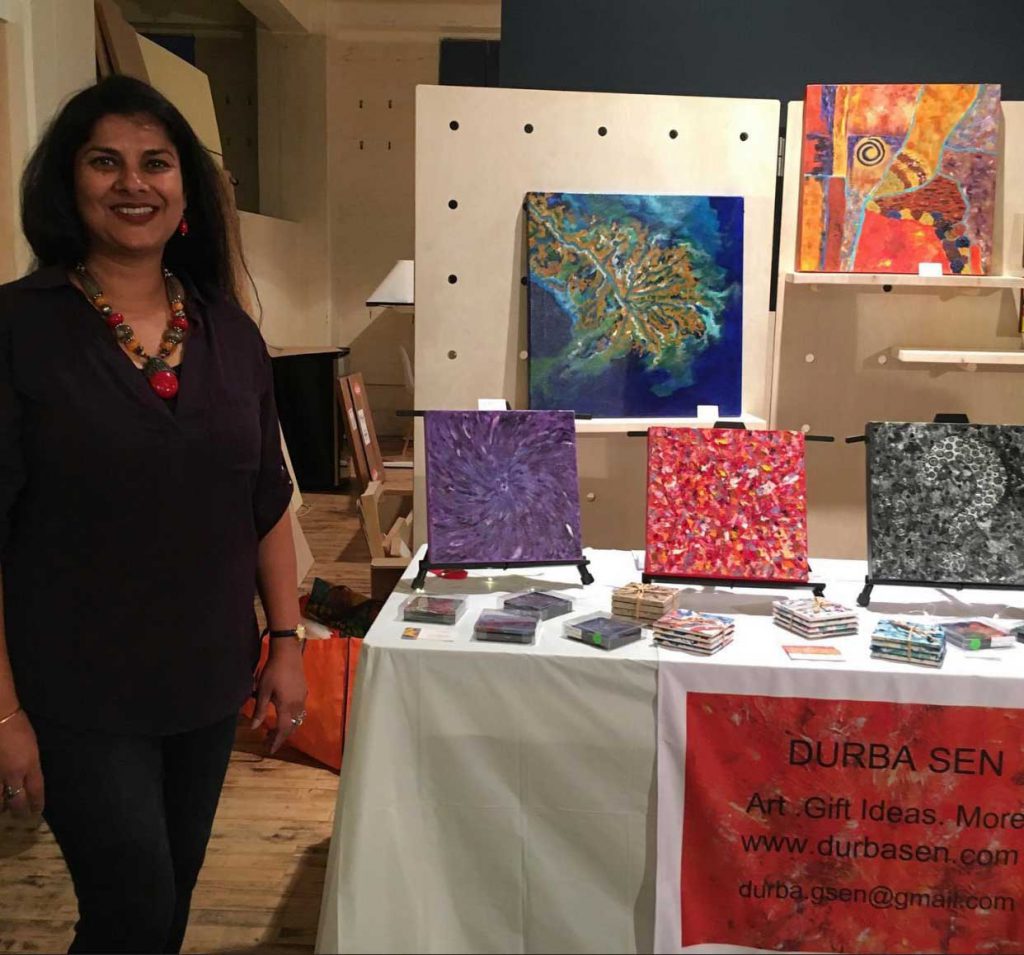 Color and texture are the elements that permeate through my art. Vibrant colors in different hues and shades create a dynamic feel on the canvas. To me, the canvas is a blank slate where I express my thoughts, feelings, emotions and views, and my journey through life!
Brushes, palette knives, and my hands are some of the tools I use to create my vision. Having grown up in the East, I love the color, smell and fragrance of spices, flowers, the celebration of life in festivals, and the hospitality of the people I have met during my travels in India and in other countries around the world. My art is abstraction of my journey and views in life!
My paintings are mostly abstract in nature, touching genres like geometric abstractions, landscapes and seascapes, socio-political and cultural issues that matter to me and the world around me. The Earth and the world we live in and the one we pass on to the next generation are very important to me. The issues we face today with Climate Change and Global Warming will do unknown damage to the future generations, the centennial implication for the 19th Amendment and women's rights, which we still have to fight for, the racial and gender issues plaguing the world, today – I deeply care about these, and this finds representation in my work.
Texture adds an interesting aspect to my paintings, through paper-mache, sand, wax, texture paste, fibers – being some of the mediums used. Together with oils and acrylics, they create dynamic and exciting compositions, depicting my feelings of the moment or an episode in my life. Bold, vibrant color and texture are the two elements of art that I love to work with and finds a dynamic representation on the canvas!