Durba shares her passion for Art by teaching students, both kids and adults, in her Studio and in Elementary schools. She also conducts Paint Events for different occasions.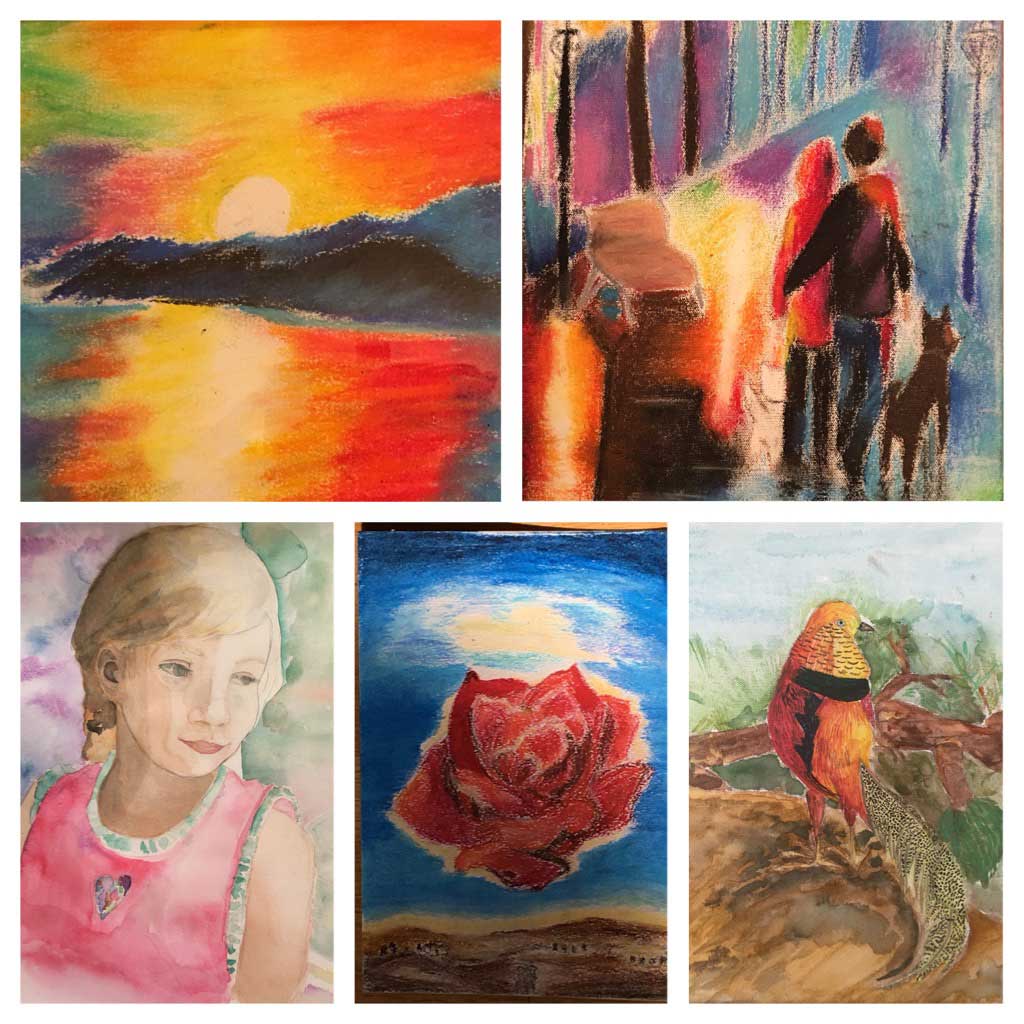 Students explore and learn Art in a creative and relaxed atmosphere.
Introduction to the different genres of art as well as the different concepts of art are discussed, like Realism, Abstract Expressionism, Cubism, Pointillism, Surrealism, Impressionism and others. Basic art forms of line, color, texture and light and shadow is emphasized on while drawing and painting.
Both adult and children's classes available. Please email for details of classes offered and available.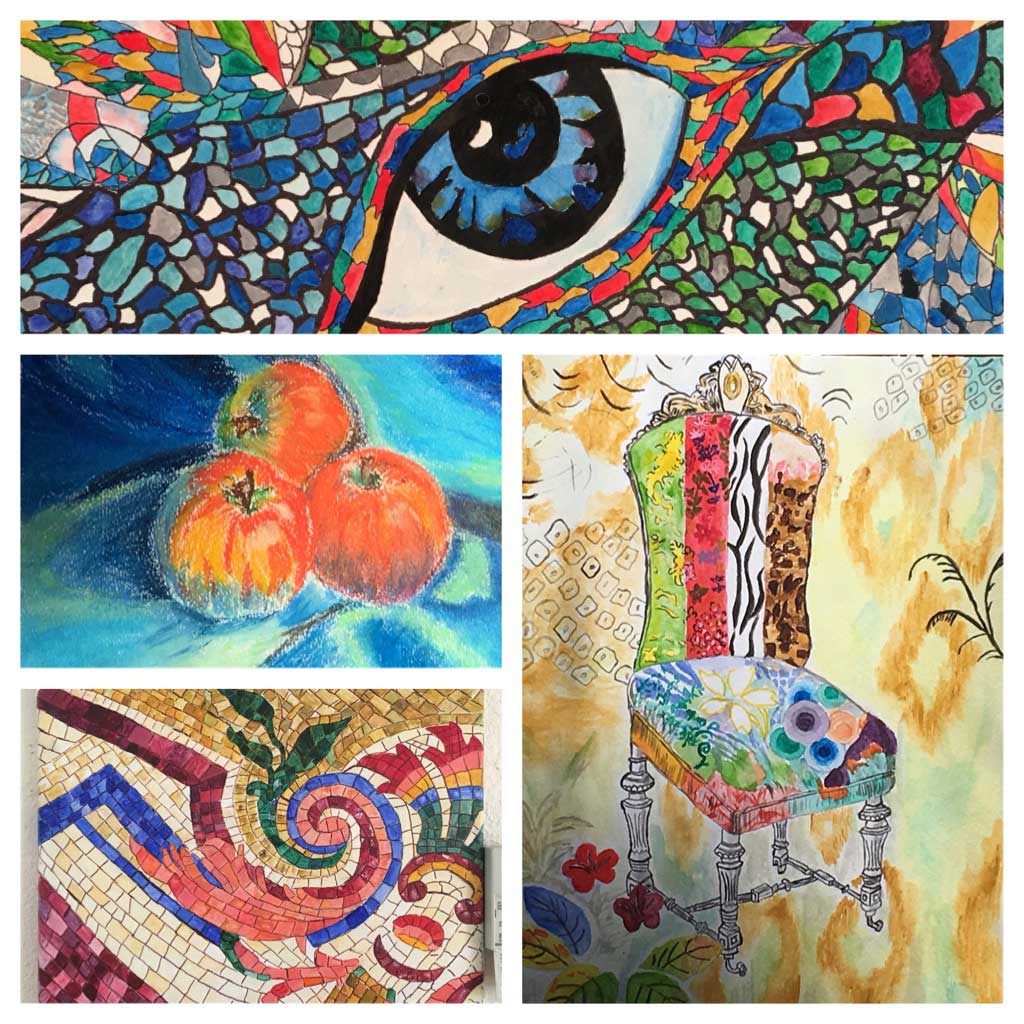 Depending on the age of the child, color pencils, crayons, water colors, oil pastels, pencil and charcoal sketch, watercolor pencils, acrylics and oils and mixed media are taught and explored. The students get to showcase their work in the annual show at the Fremont Library. Students are welcome to join from ages 4 and above. They learn art and interact in a relaxed and creative environment.
Adult classes are also available in their choice of medium – graphite, charcoal, water colors, gouache, acrylics, oil pastels and oil paintings. Some of the students' artworks featured here.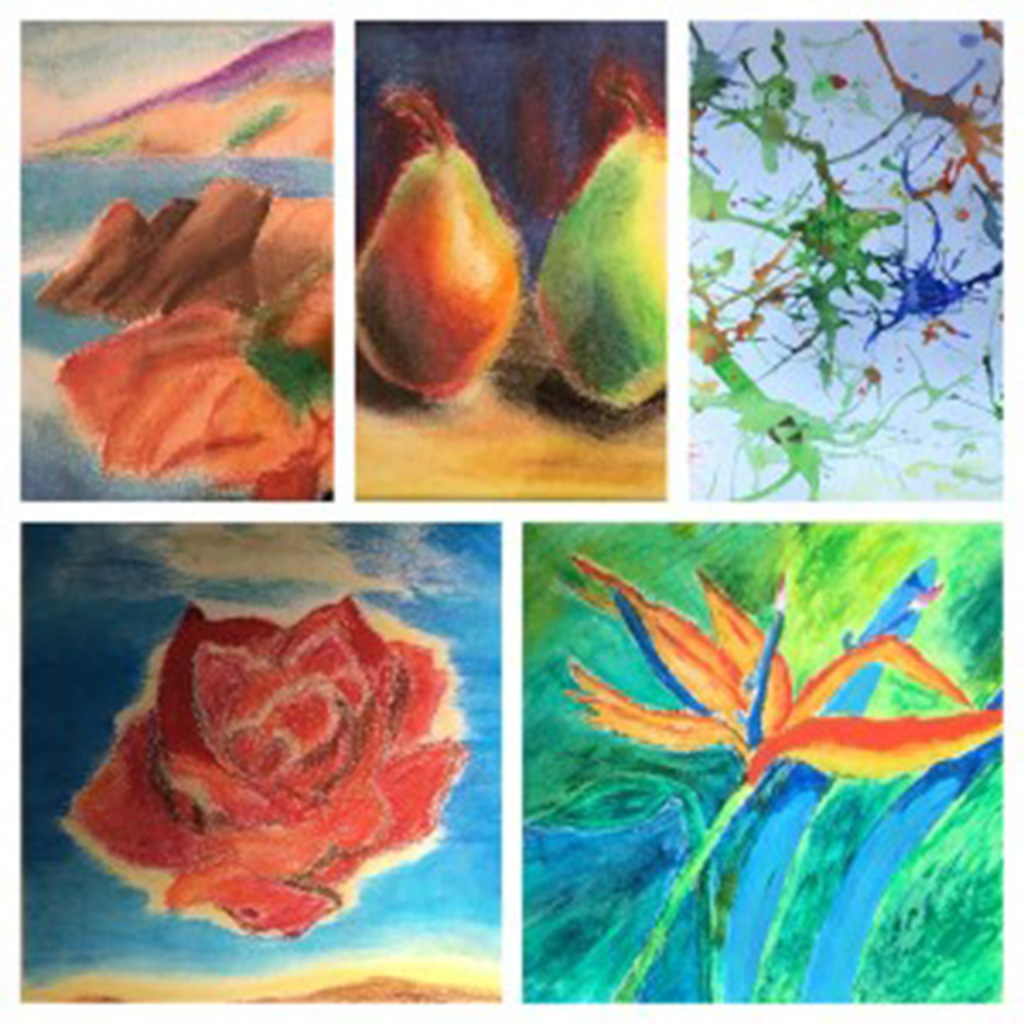 Students artwork exhibited annually at the Fremont Main Library.
November  2023 – Childrens' Section -Annual Art Exhibit
November  2022 – Childrens' Section -Annual Art Exhibit
November  2021 – Childrens' Section -Annual Art Exhibit
November  2019 – Childrens' Section -Annual Art Exhibit
November  2018 – Childrens' Section -Annual Art Exhibit
November  2017 – Childrens' Section -Annual Art Exhibit
November  2016 – Childrens' Section -Annual Art Exhibit
November  2015 – Childrens' Section -Annual Art Exhibit
November  2014 – Childrens' Section -Annual Art Exhibit
November  2013 – Childrens' Section -Annual Art Exhibit
November  2012 – Childrens' Section -Annual Art Exhibit
Contact Durba for information on classes, workshops and paint alongs at durba.gsen@gmail.com