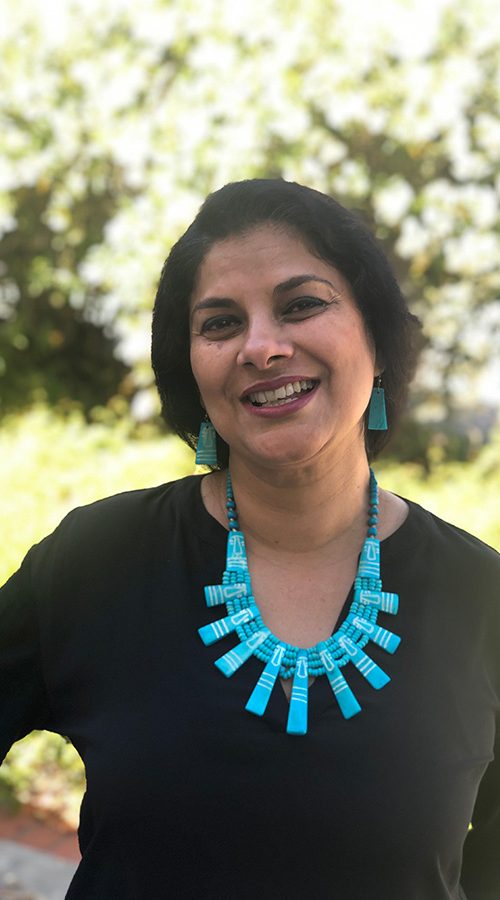 Art has always been an important part of Durba's life. It has helped in defining her expression, views, sensibilities and her experiences.
Born and raised in India, Durba started off by taking classes in art and Indian classical dancing. She enjoyed both, but decided to take art with her when she traveled to the U.S. While growing up, she explored water colors, graphite, charcoal and oil pastels. The exploration of different media fascinated her and made her curious for more! She worked on landscapes, especially skies in their different moods, hues and colors. She also worked on portraits, exploring the light and shadow and the contours of the face.
For a long time thereafter art took a backseat with career and raising a family in the U.S. Relocating back to India from the U.S for a few years sparked back her interest in art again. The vibrant colors of India, the spontaneity of the people, the textures found in fabrics and spices, the diverse music, the architecture and the sense of vibrancy in every corner of the country –all stirred the artistic passion in Durba and helped create a dynamic vibrancy on the canvas!
Color and texture are used to weave through her imagination and feelings to render beautiful landscapes, still life and vivid abstract art. Over time her art has gravitated towards an abstract rendition of life and nature. There is always something hidden, waiting to be discovered in her paintings!
You are invited to share in the spontaneous mix of colors and textures that define the work of this artist! Please do share your thoughts and feelings about her paintings. She would love to hear back from you.